Mintz + Hoke Celebrates Connecticut's Advertising Community at the 68th-Annual Ad Club CT Awards Show
AVON, Conn. (Oct. 27, 2023) — Mintz + Hoke, an Immersively Different Connecticut advertising agency, is pleased to announce it's been recognized with 14 awards from the Advertising Club of Connecticut 68th-Annual Awards Show, which brings Connecticut's best agencies together under one roof. Honors included seven Bronze Awards and seven Merit Awards.

"The team had a great time mingling with other members of our state's advertising community," said Chief Creative Officer at Mintz + Hoke, Sean Crane. "A fun night celebrating our work and the work of our fellow agencies was a night well spent."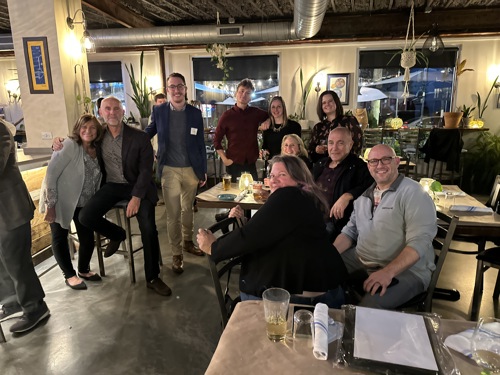 The team enjoyed a night at Puente Pub in Unionville. From left: Lynette McCarthy, Andrew Wood, Eddy Lee, Trevor Dobrowsky, Becca Sheehan, Michelle Ormsby, Sean Crane, Kolbe Fitzgerald, Carla Gonzalez and Rena Astle.
Mintz + Hoke brought home the following honors:

Bronze Awards:
Merit Awards: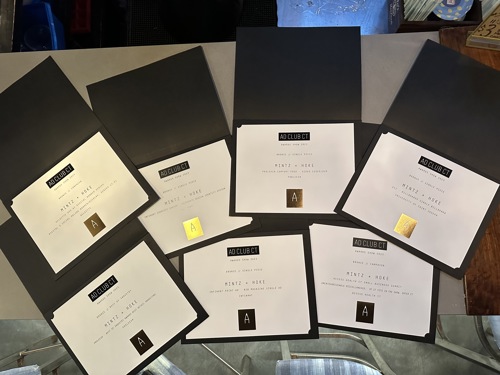 Mintz + Hoke's Bronze awards.
Since 1913, the Ad Club of CT has promoted creativity, education and growth in Connecticut's advertising industry. As the largest professional association in the state, The Ad Club of CT builds connections between passionate advertisers and creatives.